Televisie en Augmented Reality
1 november 2017
Televisie in de nabije toekomst met Augmented reality
Dit is televisie in de nabije toekomst met behulp van Augmented Reality. In november 2017 zal een Duits tv-station live experimenteren met Augmented Reality en televisie content. Noem het Mixed Reality of zelfs Extended Reality. In combinatie met een Real Life Soap wordt het pas echt verwarrend vrees ik;) Deze showcase werd gefilmd op de Augmented World Expo in Munchen 2017 door MediaFusion.
En zo ziet de Augmented Reality er in combinatie met televisie er uit
Augmented Reality voor de massa
Snapchat is een goed voorbeeld van hoe Augmented Reality ongemerkt ons leven binnensluipt. De branche, als je al van een branche kunt spreken, is naarstig op zoek naar de toepassing voor de massa. Zoals wij er over denken is dat het succes van AR niet afhankelijk is van de massa. Maar als het al succesvol gaat worden bij de massa schuilt het succes in de alledaagsheid, niet de gehoopte "killer app".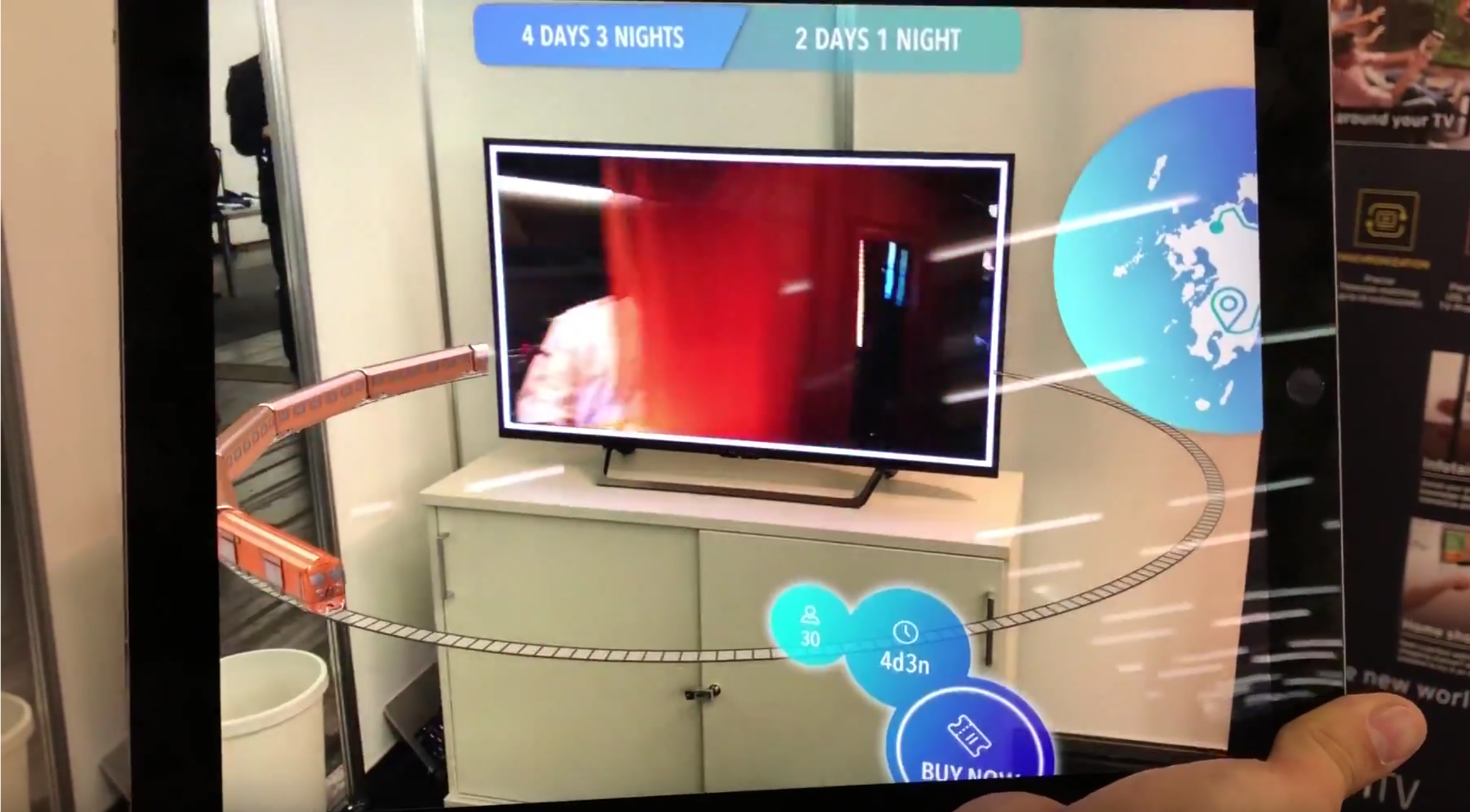 Augmented (of meer populair Mixed of zelfs Extended Reality) zal zo ook geruisloos haar intrede doen bij televisie. Het weersbericht bekijken icm Augmented Reality of een leuke kwis of bij "The Voice" waarbij de avatar van de populairste 3 in je eigen huiskamer staan. Nu wordt bij de laatste al VR ingezet, een in een beetje truttige vorm, maar toch, het is er. De BBC was de eerste die Virtual Reality (360 graden al dan niet stereoscopisch) al weer 4 jaar geleden inzette bij haar meer serieuze documentaires.
Future of Televison with Augmented Reality
This is television using Augmented Reality in the near future. During sometime in November 2017 a German TV station will experiment live with AR and TV content. Call it Mixed Reality or even Extended Reality. This showcase was filmed at the Augmented World Expo in Munich 2017 by MediaFusion.
AUGMENTED EN VIRTUAL REALITY
Neem contact met ons op als u meer over Augmented en Virtual Reality wilt weten.
Nieuws archief