Using Layar with AR and Google Glass | Layar Augmented Reality platform voor Google glass
24 maart 2014
Google Glass got an unofficial augmented reality app as introduced its immersive platform to the wearable device. The beta software has to be downloaded directly from Layar's website and installed manually to Glass. Once that's done, however, you can simply say "OK Glass, scan this" to see information from print magazines, local real estate or even movie trailers.
As pioneers in the augmented reality space, Layer was extremely curious when Google first announced Google Glass. Layer immediately acquired multiple pairs through the Glass Explorer program and have been experimenting and hacking with how this new technology and UI fits with Layar and augmented reality.
From this hacking, we are now able to bring the full power of the Layar App to Google Glass. By just saying "Ok Glass, scan this," Glass will capture what you're looking at and match it against the content in our system – the same way the Layar App does today. Now with Layar for Glass, you can view Geo Layers, Interactive Print and QR Codes with a simple voice command.
In the video above, you can see how you can use Glass to view any of the existing AR and Interactive Print content on the Layar platform. From browsing Geo Layers like Funda's real estate listings, to viewing movie trailers right from the poster, to seeing magazines like Glamour jump to life with video, to immersive 360-degree panoramic experiences.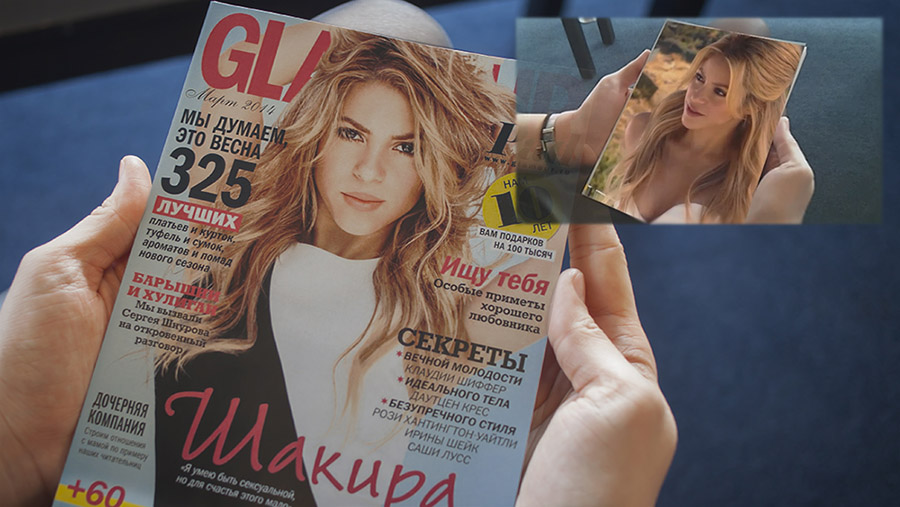 As you look at the items in the Geo Layer, you can tap on the side of your Glass to select an item, and you can browse other items by scrolling side to side. Give it a try with some popular Geo Layers, like Funda Real Estate, Instagram Photos, Casper Aircraft Tracking and Tweeps Around. You can launch these examples on Glass by scanning the QR codes on these pages.
Speaking of QR codes… Layar for Glass makes for one heck of a QR code scanner! If you want to use Glass to view QR codes, just say "Ok Glass, scan this," and you're quickly viewing the content on Glass.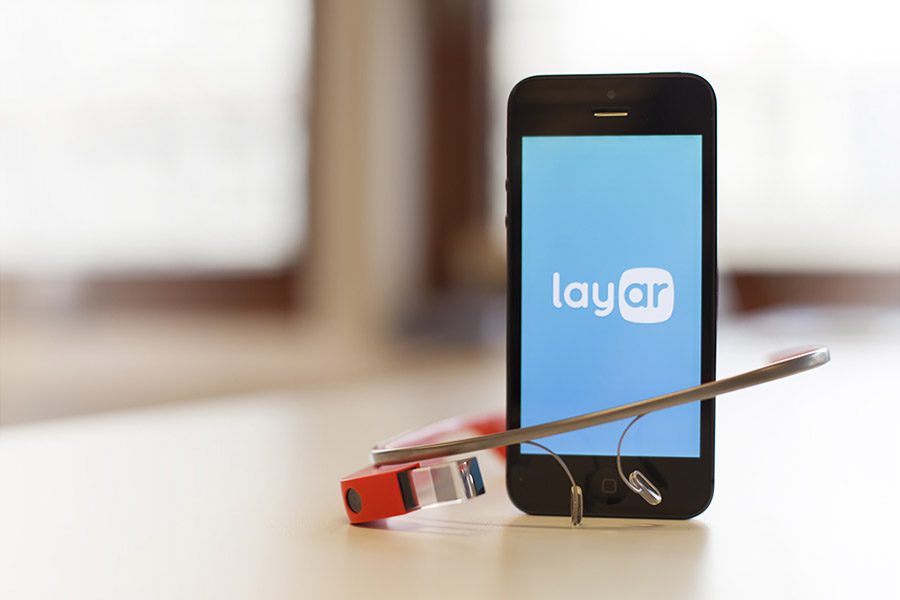 Glass users can now access Layar's rapidly growing platform of Interactive Print campaigns, including magazines like Men's Health, Inc. and Glamour, as well as newspapers, advertising, art and more. There are already over 200,000 interactive pages that can be viewed on Glass.
"When we first got our hands on Google Glass last summer and installed Layar on it, we quickly realized that in order to provide a truly useful experience on Glass, we needed to radically rethink our UI and optimize our technology for this new platform," says Layar CTO Dirk Groten. "We didn't just port Layar to Glass, but put in a tremendous amount of effort to create a dedicated app that feels like a first-class citizen on Glass. I believe we've created one of the most amazing apps I've seen to date on Glass."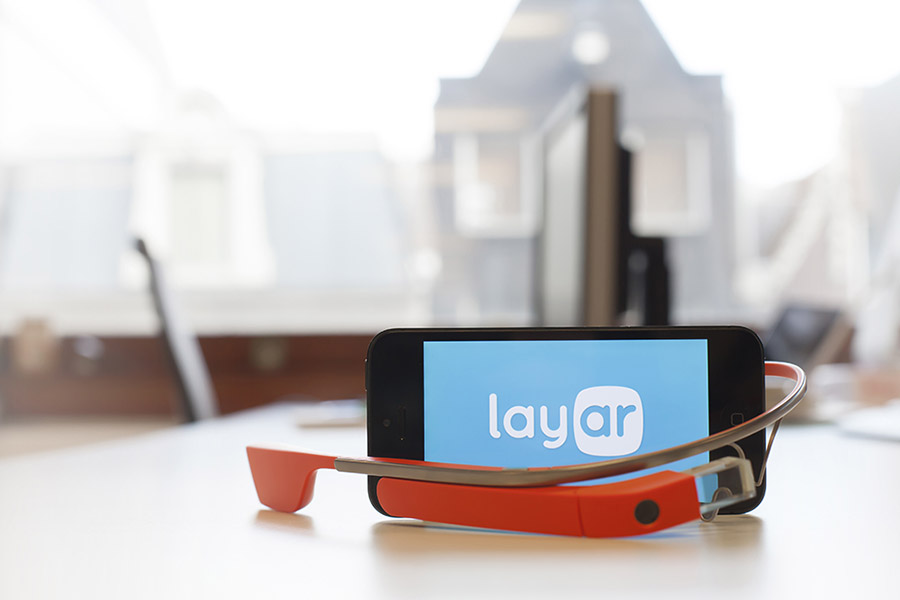 As this version of Layar is still a beta, you won't find it in Google's official Glassware catalogue, but installing it is very simple. To get started, download the Layar for Glass APK and read our guide on how to install it.
AUGMENTED EN VIRTUAL REALITY
Neem contact met ons op als u meer over Augmented en Virtual Reality wilt weten.
Nieuws archief