Mobile websites voor Plus Supermarkten
We realiseren regelmatig mobiel geoptimaliseerde actiepagina's voor Plus. Van Fair trade koffie aanbiedingen tot aan lekkere maaltijden voor de kerstdagen.
De mobiele websites zijn allen te benaderen via de QR codes uit de QR code manager.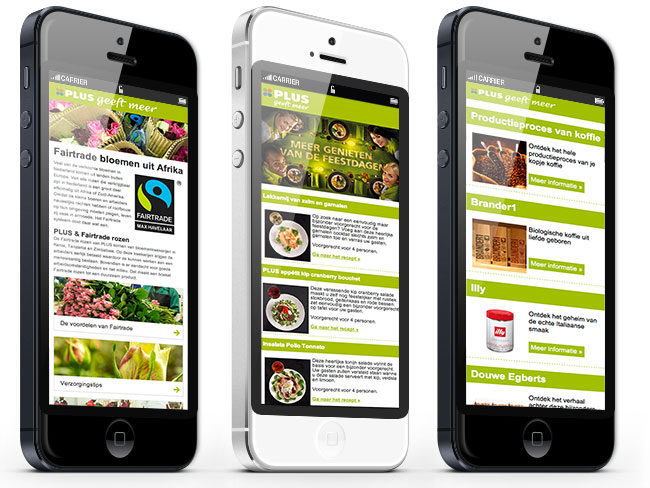 Meer van dit soort projecten
Augmented Reality of Virtual Reality informatie
Neem gerust even contact op als u meer wilt weten of als een project wilt laten uitvoeren. Onze experts helpen u graag..