Mobiele websites voor Perceptive Software
Voor Perceptive Software hebben we een reeks QR code designs en mobiele websites ontworpen voor onder andere beurzen en seminars. Bij de seminars werd de mobiele website onder meer gebruikt voor het programma met bijbehorende plattegronden en konden er achteraf foto's en video's van de dag worden bekeken en gedownload.
Mobiele websites voor beurzen en seminars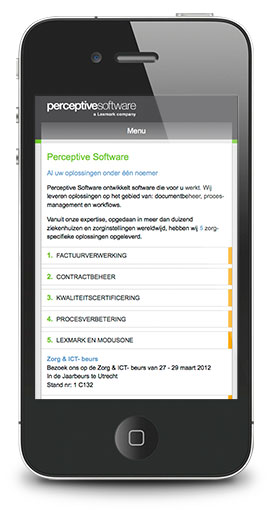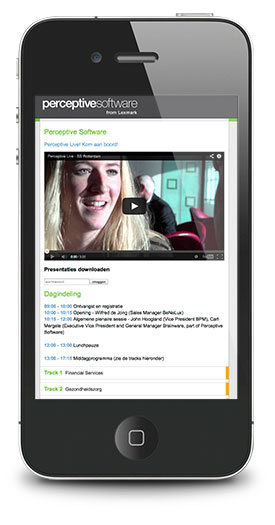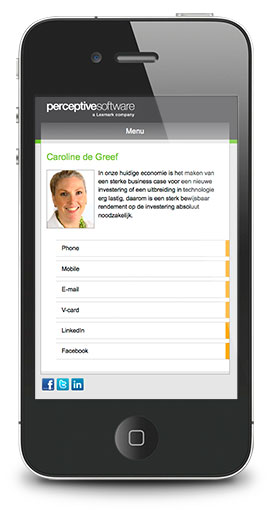 About Perceptive Software
Perceptive Software overbrugt de kloof tussen bedrijfsapplicaties en de processen en informatie die deze applicaties niet beheren. Dit geeft de zichtbaarheid en controle die nodig zijn om financiële prestaties te verbeteren, risico's te beperken en toekomstige flexibiliteit te garanderen.
Meer van dit soort projecten
Augmented Reality of Virtual Reality informatie
Neem gerust even contact op als u meer wilt weten of als een project wilt laten uitvoeren. Onze experts helpen u graag..