Desktop website en mobiele website voor De Wintertuin
Ontwerp en productie van de gewone en de aparte mobiele website voor kwekerij de wintertuin. In combinatie met QR codes op de plantlabels kunnen consumenten informatie opvragen in verschillende talen.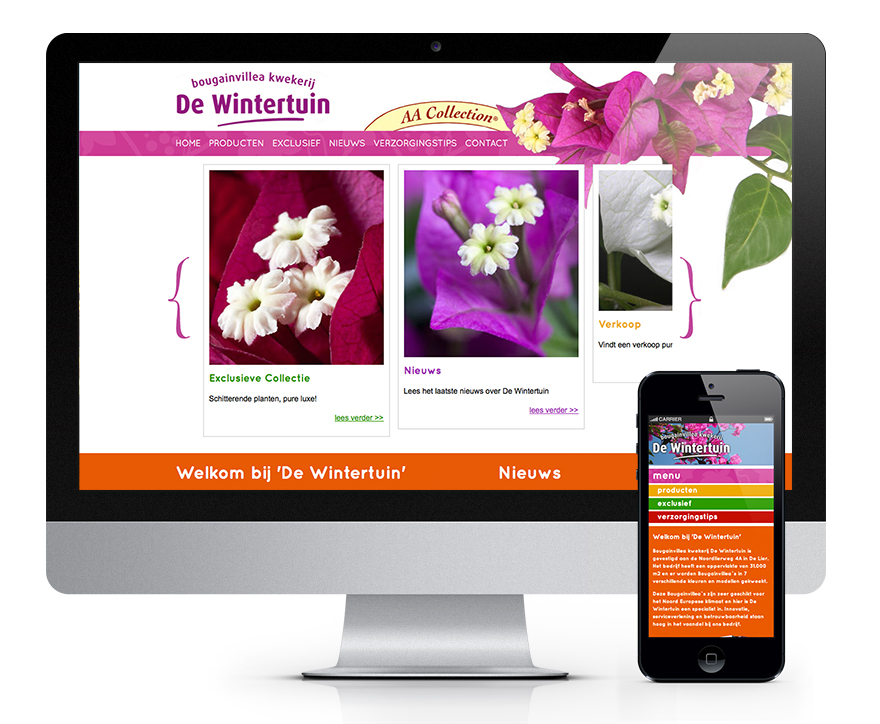 Websites:
Meer van dit soort projecten
Augmented Reality of Virtual Reality informatie
Neem gerust even contact op als u meer wilt weten of als een project wilt laten uitvoeren. Onze experts helpen u graag..