Responsive webdesign Augmented Reality collective
Artishock is een full-service bureau in Nederland dat Augmented Reality en Virtual Reality ervaringen combineert met moderne digitale media. Artishock is een creatief en technisch collectief van deskundigen die kunst, wetenschap en technologie combineren. Door deze mix tilt Artishock moderne media naar spannende en nieuwe vormen van belevingen of functionele toepassingen.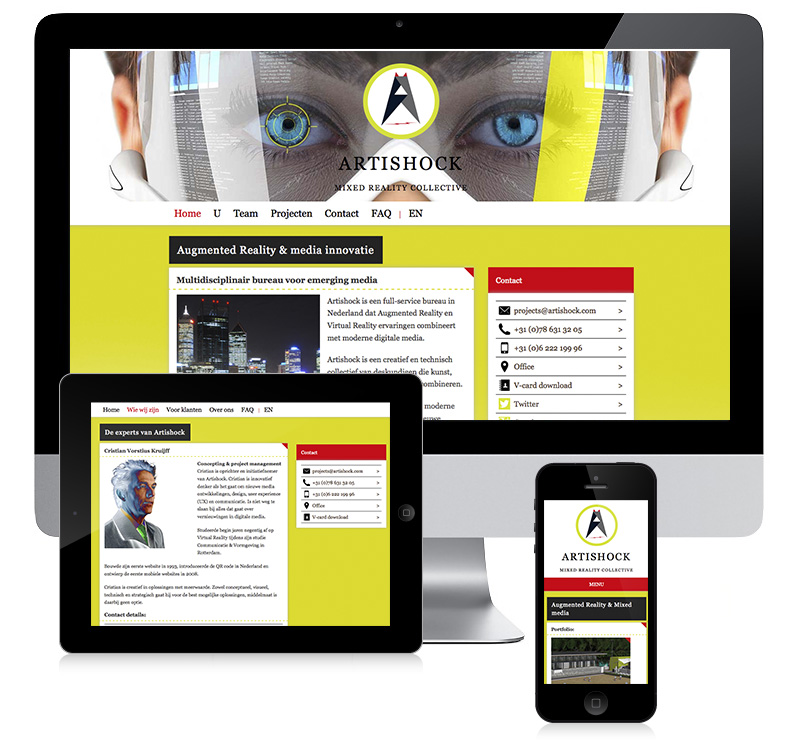 Zie ook:
Enkele nieuwsartikelen over Augmented Reality:
Meer van dit soort projecten
Augmented Reality of Virtual Reality informatie
Neem gerust even contact op als u meer wilt weten of als een project wilt laten uitvoeren. Onze experts helpen u graag..