Swerus responsive website
Dat responsive design niet complex en duur hoeft te zijn, bewijst de website van edelsmit Monica Swerus.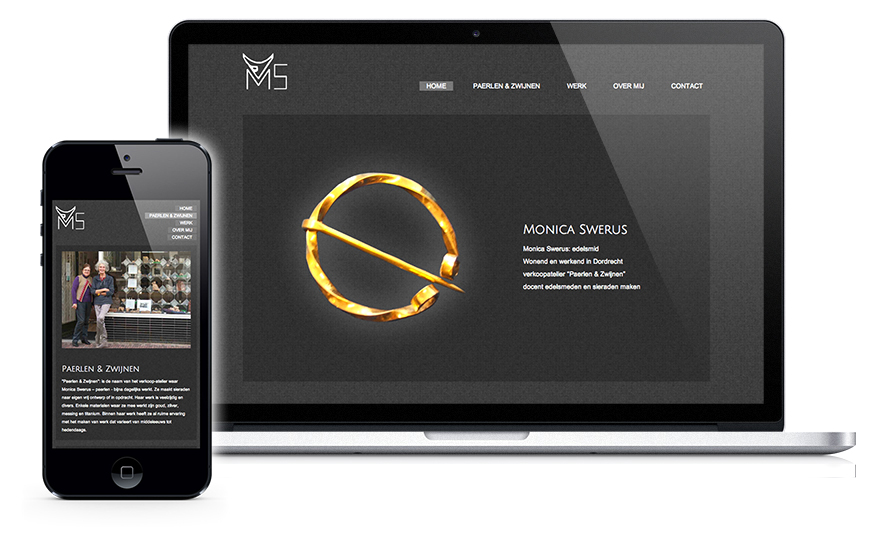 Deze responsive site past zich automatisch aan voor elke resolutie. Omdat deze website geen content management systeem gebruikt hebben we deze voor lage kosten kunnen realiseren. Ook de doorlooptijd was beduidend korter.
Mooi, functioneel, modern en betaalbaar.
Website: www.swerus.nl
Meer van dit soort projecten
Augmented Reality of Virtual Reality informatie
Neem gerust even contact op als u meer wilt weten of als een project wilt laten uitvoeren. Onze experts helpen u graag..