Maatwerk webdesign en -beheer voor Merit Capital
In opdracht van Merit Capital hebben we de website ontworpen en in het Soeza webbeheersysteem gegoten, uiteraard ook maatwerk.
De website heeft een nieuwe look & feel gekregen en is volledig responsive, dus ook gemakkelijk te gebruiken op alle mobiele apparaten zoals smartphones en tablets. Merit capital is klaar voor de toekomst.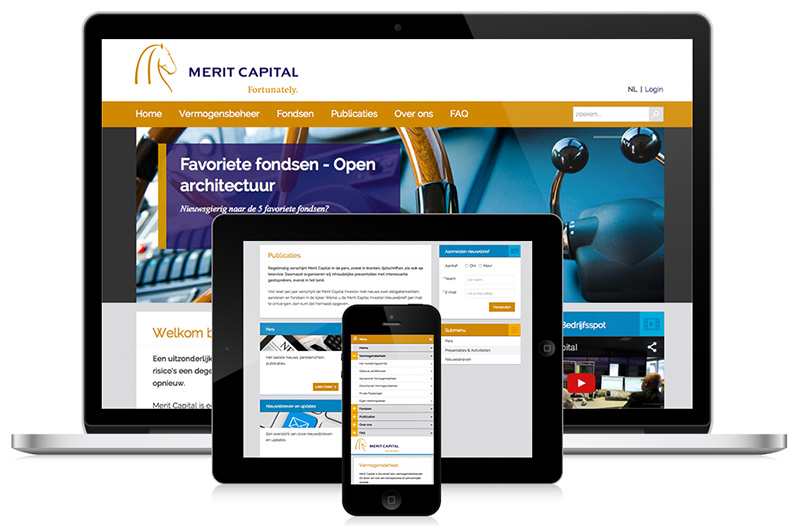 Met het uitgebreide CMS (Content Management Systeem) zijn er vele mogelijkheden voor deze organisatie om de inhoud van hun fonkelnieuwe site zelfstandig te beheren.
Bezoek de website: https://www.meritcapital.eu
Meer van dit soort projecten
Augmented Reality of Virtual Reality informatie
Neem gerust even contact op als u meer wilt weten of als een project wilt laten uitvoeren. Onze experts helpen u graag..