Augemented Reality & gezichtsherkenning recognition app
Deze app is gemaakt in opracht van House Of Retail voor de Migo peer. Met de app wordt gespeeld met het concept van smiley's en de "The friendly pear". De onderkant van de verpakking wordt ingezet als zogenaamde reference-image (beeldherkenning gebruikt bij Augmented Reality). Uit de verpakking springen vrolijke smiley's, het beeldmark voor de MiGo peer.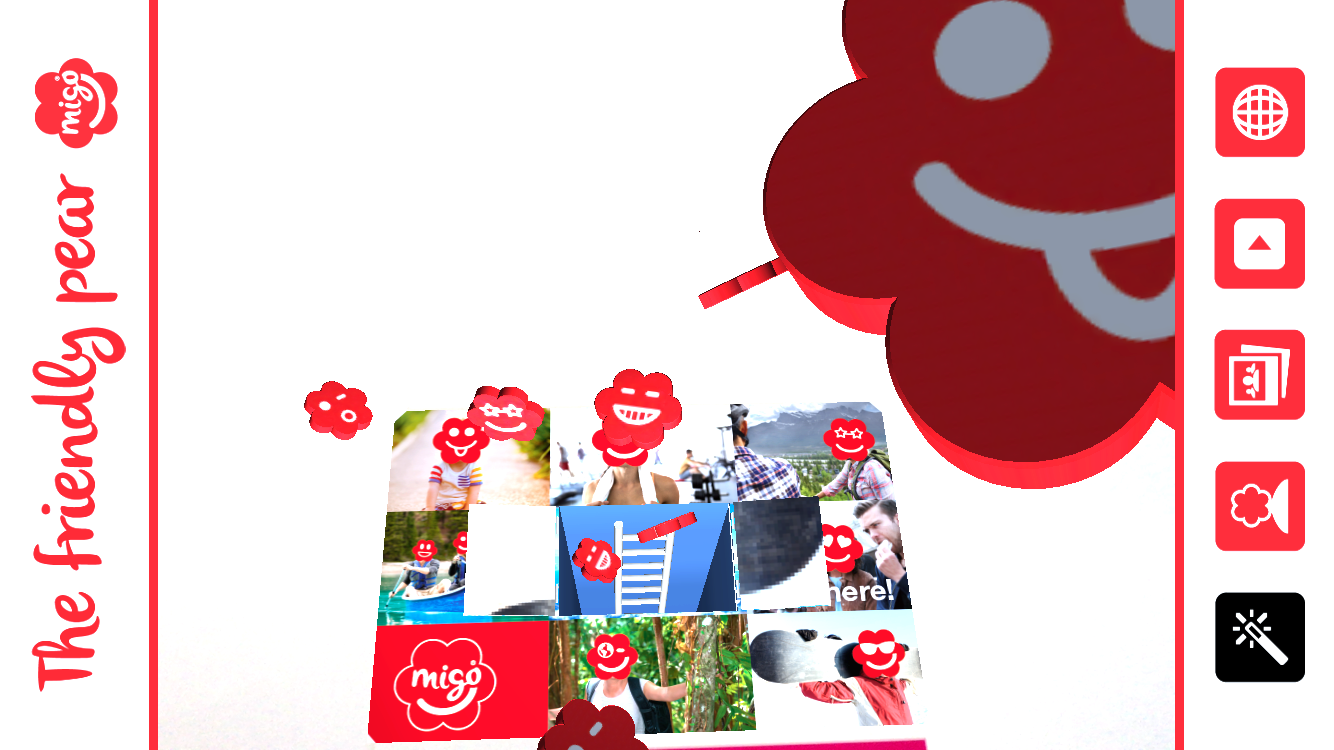 Gezichtsherkenning
In de app zit ook een deel dat gebruik maakt van gezichtsherkenning. Ook dit is Augmented Reality. Als je de camara op jezelf richt komt er een smiley op je gezicht. Je kunt kiezen uit 10 verschillende smiley's.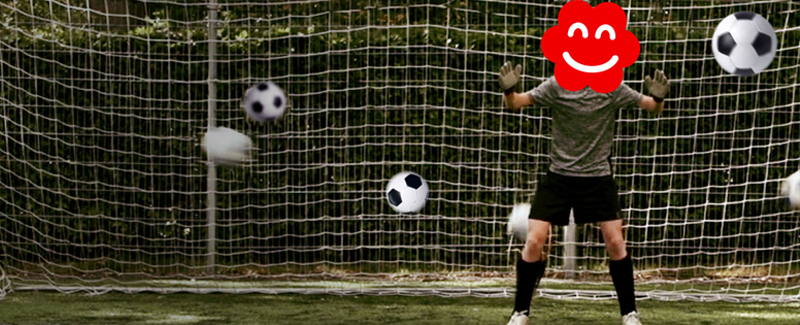 Download deze Augmented Reality app:
Scan the bottom of the package.
If you do not have a Migo package:
Download the image/marker for free (if you want to use the augmented reality part of the app) ;
Start the app, use the "Magic wand" and point towards the image marker;
Or use the face recognition section to stick smileys on your face...
Or use the photo-manipulator to stick smileys on somebody or something else...
Deze app is gemaakt ism ArtiShock.
Meer van dit soort projecten
Augmented Reality of Virtual Reality informatie
Neem gerust even contact op als u meer wilt weten of als een project wilt laten uitvoeren. Onze experts helpen u graag..