Concept mobiele website Mia Electric
Voor Mia Electric van Still hebben we dit concept uitgewerkt. Mia electric is een kleine electrische auto ontwikkeld door Still.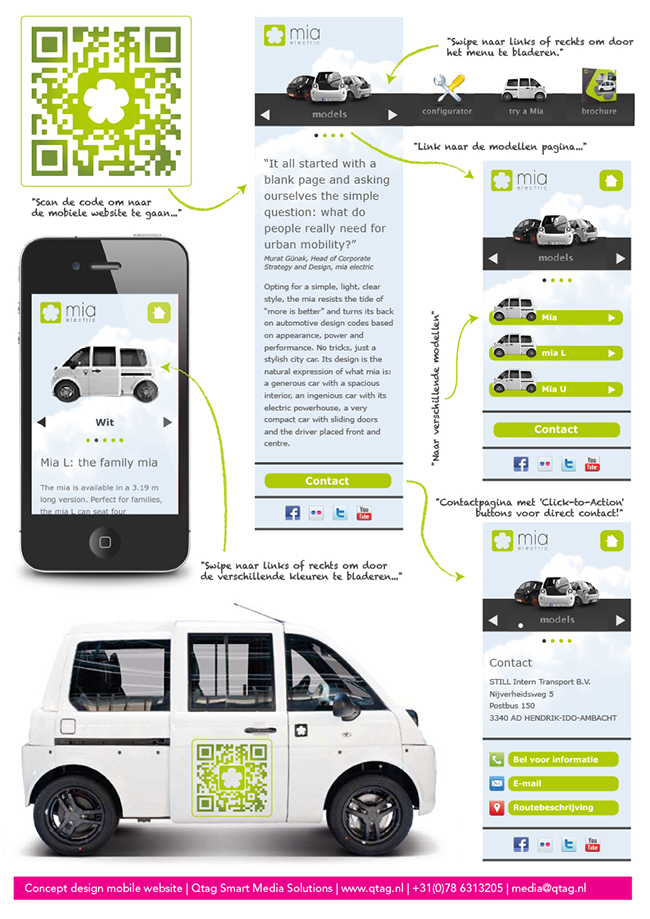 Meer van dit soort projecten
Augmented Reality of Virtual Reality informatie
Neem gerust even contact op als u meer wilt weten of als een project wilt laten uitvoeren. Onze experts helpen u graag..