Mobiele website voor Fruitmasters.
Bezoekers van de reguliere Fruitmasters website worden getracteerd op een mobiel fruitfeest. De mobiele site bevat informatie over vele soorten fruit, recepten en teler-informatie.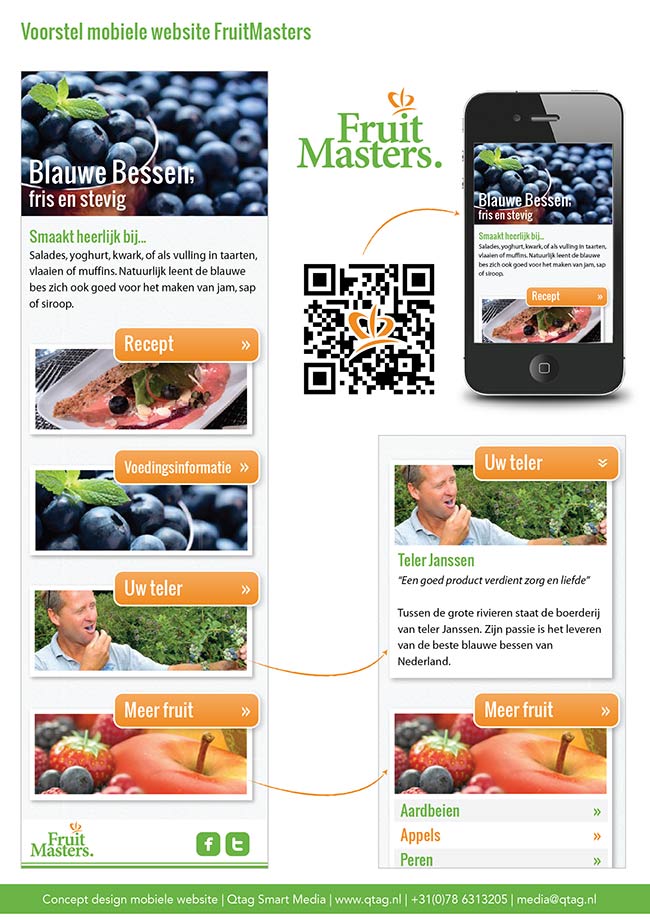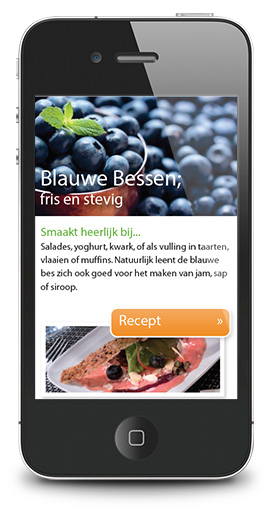 Meer van dit soort projecten
Augmented Reality of Virtual Reality informatie
Neem gerust even contact op als u meer wilt weten of als een project wilt laten uitvoeren. Onze experts helpen u graag..