Responsive website voor Chello on Demand
In opdracht van Chello Creative hebben we een mooi responsive design ontwikkeld. De website is geheel schaalbaar en bovendien geschikt voor tablets en smartphone gebruik.
Mooi project, leuk om te doen en uitdagend omdat er een content-wisselsysteem in zit gebouwd.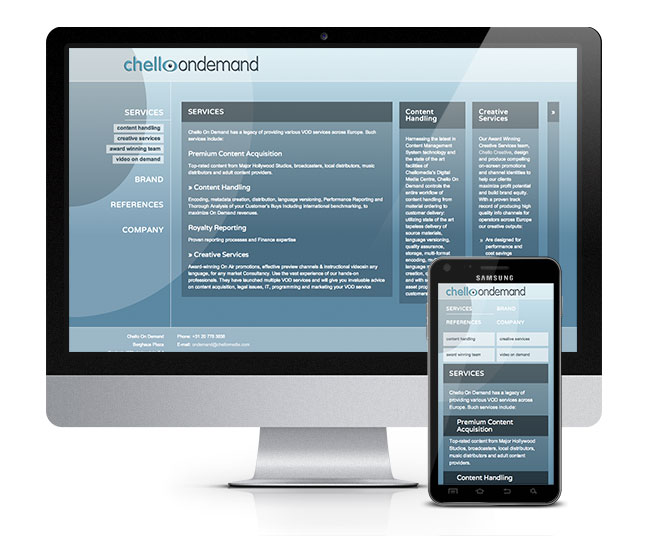 Meer van dit soort projecten
Augmented Reality of Virtual Reality informatie
Neem gerust even contact op als u meer wilt weten of als een project wilt laten uitvoeren. Onze experts helpen u graag..