Augmented Reality in gezondheidszorg: AR ponatinib basic
De AR ponatinib app is verder doorontwikkeld en is nu ook als basic versie te beleven in Augmented Reality. Deze app is een afgeleide van de AR ponatinib Pro versie en is bedoeld voor de patiënten en andere niet professionals. De AR app kan gratis gebruikt worden op smartphones & tablets (iOS & Android toestellen).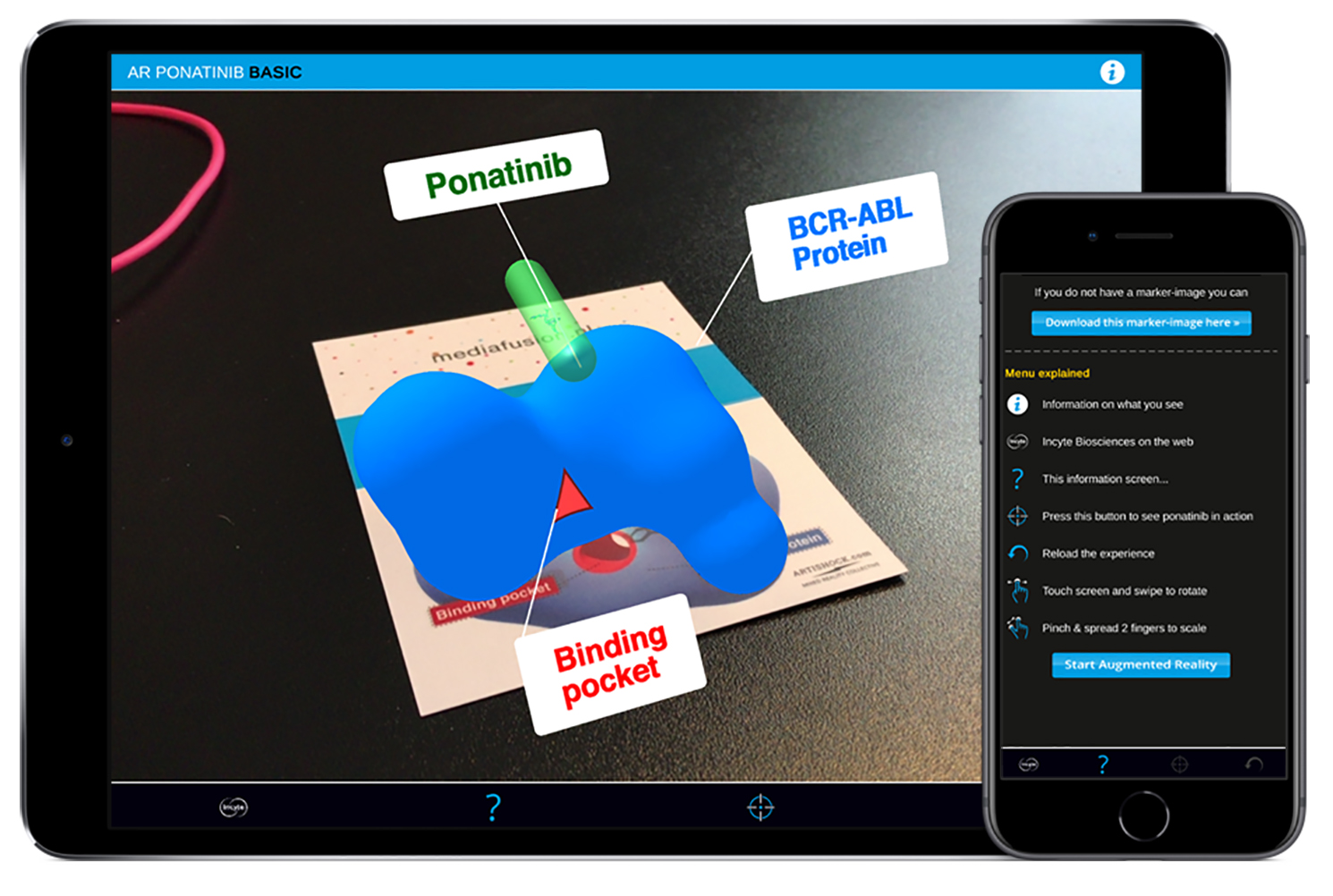 Augmented Reality app
De Augmented Reality app visualiseert de interactie tussen ponatinib (medicatie) en het BCR-ABL (ziek eiwit). De app geeft op wetenschappelijke wijze uitleg over de werking van ponatinib met behulp van 3D visualisaties maar meer gericht op gebruik door leken.
Hoe te beleven?
Start de app en richt de camera op de marker.
Meer van dit soort projecten
Augmented Reality of Virtual Reality informatie
Neem gerust even contact op als u meer wilt weten of als een project wilt laten uitvoeren. Onze experts helpen u graag..