Augmented Reality E-learning voor maritiem bedrijf
Voor AEGIR Marine hebben we een interne Augmented Reality e-learning app ontwikkeld die engineers leert hoe het proces van Seal Bonding (vervangen van rubber ringen bij scheeps-schroeven) in zijn werk gaat. De openbare versie is een afgeleide van de e-learning Augmented Reality app die intern wordt gebruikt.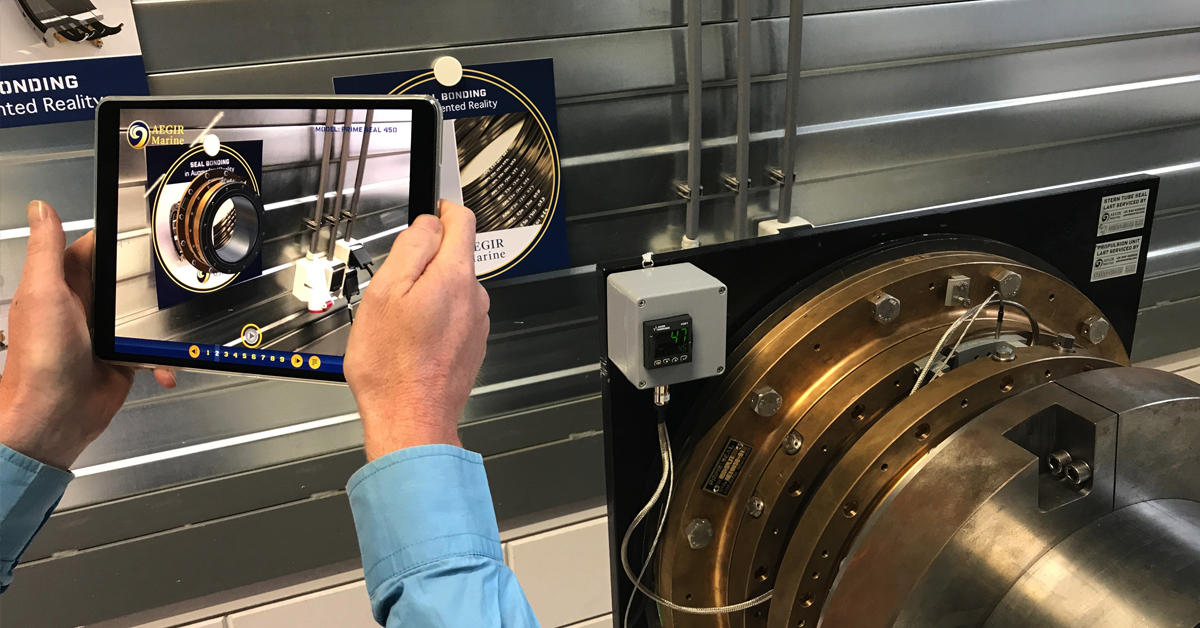 Augmented Reality app as part of a e-learning project for the Maritime industry. This Augmented Reality was developed in association with ArtiShock for AEGIR marine. The app teaches the engineers what tasks they need to perform to replace the Seal on a propeller drive shaft.
Augmented Reality e-learning video impression
Augmented Reality app
With the AEGIR-Marine Augmented Reality app you can look inside a PRIME seal box and discover the way a sealbox actually works!
This is how it works:
1. First you download the app (AEGIR Marine AR) for iOS/Apple or Android
2. Then you need the marker (download here). This marker is a specific image the app will recognize. When the app sees the image it will generate the visualization.
It's actually really simple! Now open the app and point towards the marker. Now you can experience the PRIME sealbox in Augmented Reality.
Meer van dit soort projecten
Augmented Reality of Virtual Reality informatie
Neem gerust even contact op als u meer wilt weten of als een project wilt laten uitvoeren. Onze experts helpen u graag..